To become part of the coalition:

        1. Must be a Patriotic American

        2. Must be a Conservative

        3. Must be Truthful and Honest

        4. Must Promote Conservative Ideas

____________________________

*There is no leader

*There is no membership list or dues

*There is no headquarters

*There are no meetings

*There is no organization or membership card

*Does not have or collect any money or donations        

AMERICANS WORKING TO PROMOTE CONSERVATIVE IDEAS

"We the people of the United States, in order to form a more perfect union...." U.S. Constitution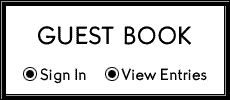 If you are part of the Conservative Coalition, feel free to leave a comment.

*IF YOU HAVE A CONSERVATIVE WEB SITE write in the message book your web address and put a link to this web site on your site and a link to your web site will be added here. This is similar to a web ring. Maybe better.

The following are part of the Conservative Coalition: